Dessert / Goûter / petit dejeuner / Plat / Vegan / Végétarien
Baby puree (from 6months)
0 person likes this recipe persons like this recipe
Preparation tips
Carrots puree :
⠀
- 6 carrot 🥕
- 5 cl water 💧
- 1 tsp walnut raw butter
⠀
Peas puree :
⠀
- 300 g peas
- 10 cl water 💧
- 1 tsp walnut raw butter
- 1 fresh mint leaf 🍃
⠀
Strawberries puree :
⠀
- 200 g fresh strawberries 🍓
- 5 cl water  💧
Wash, peel and cut carrots.

Shell the peas.

Steam your vegetables for 30 to 40 minutes, trying not to exceed 100° to preserve the nutrients.

Mix separately vegetables with water and walnut raw butter.

Don't hesitate to pass the puree through a sieve if you see that it is too thick or that there are still pieces.

Place in ice cube trays and put in the freezer to increase the shelf life (up to several weeks in the freezer).

For the strawberry puree, simply remove stems strawberries, cut and cook over medium heat with water.

Mix, let cool and place in ice cube tray like vegetable purees.
PERL'AMANDE PRODUCTS
USED IN THIS RECIPE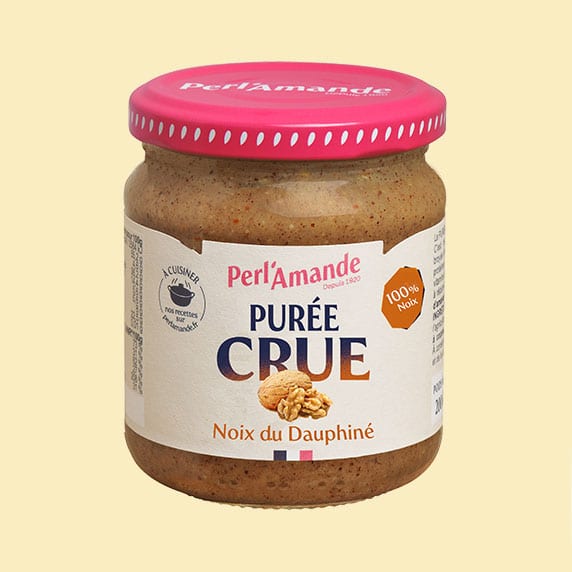 Raw Butter
French Walnut