diner / Plat / Bio / Sans gluten / Végétarien
Autumn vegetable & hazelnut soup by plantetonassiette
0 person likes this recipe persons like this recipe
Preparation tips
- 200g squash (butternut, pumpkin...)
- 200g carrots
- 200g parsnips
- 200g sweet potatoes
- 100g Brussels sprouts
- 3 tbsp raw hazelnut butter
- 1 hazelnut handful
- 1 grilled bread handful
- Spices (curry, pepper, paprika, herbes de Provence...)
Cut all the vegetables into more or less thick slices or cubes.

Place all your vegetables in a large pot and cover with water almost to the height.

Boil for 20 to 30 minutes for cooking vegetables.

Once the vegetables are cooked, blend directly in the pot using an immersion blender. Mix until you get the desired texture: more or less smooth.

Add two and a half tbsp of hazelnut butter and a few chopped hazelnuts. Mix together.

Serve in bowls and add croutons (grilled bread), spices and the rest of the hazelnut butter as a topping.
PERL'AMANDE PRODUCTS
USED IN THIS RECIPE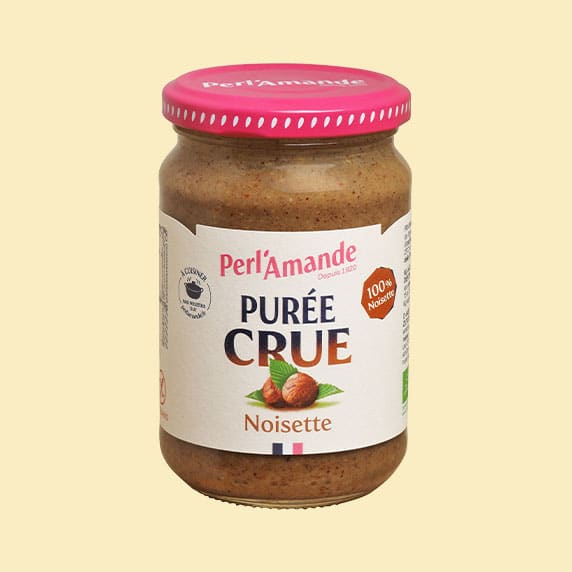 Raw Butter
Hazelnut